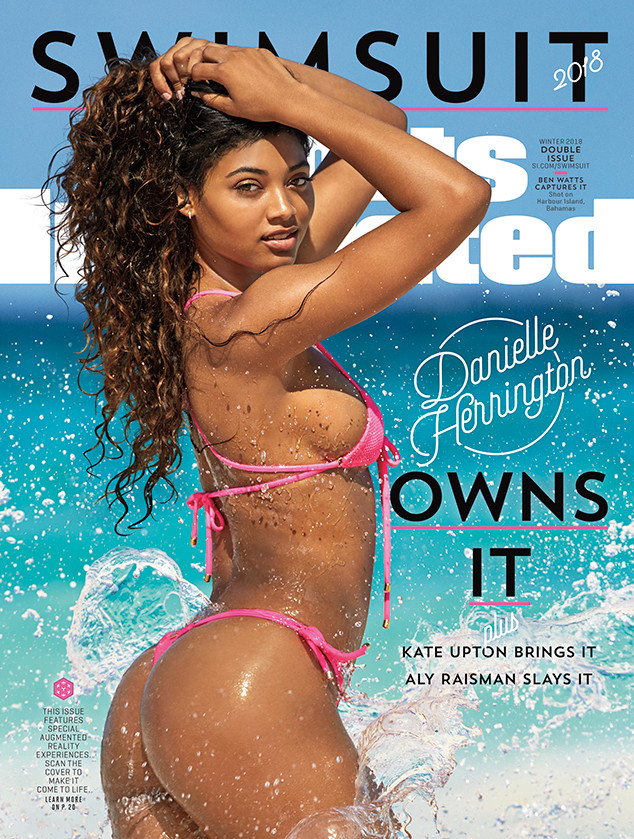 Ben Watts/Sports Illustrated
In the words of Danielle Herrington, "Work hard, surround yourself with good people who believe in you and your DREAMS WILL COME TRUE!"
The Compton native's own dreams came true Tuesday morning when Sports Illustrated shared its 2018 Swimsuit cover: a pink bikini-clad Herrington posing in the waves. "I dedicate this to all the young girls out there," she wrote to her social media followers. "I am the luckiest and most grateful girl. DREAM BIG. WORK HARD. BE RESPECTFUL. LOVE EACH OTHER. OWN IT!"
The ecstatic model may be the name on everyone's tongue today, but she's been steadily working as a new model in recent months. Needless to say, this is the big moment she's been working toward. "I was in tears. I was bawling," she told Good Morning America'sMichael Strahan of the moment her life changed. "I worked so hard for this and I put in so much work...I reached my dreams."
As Herrington soaks in this milestone moment, here are all the things you need to know about this model on the rise: